In a healthcare setting, relying on diagnostic instruments that are accurate, reliable, and durable is tantamount to a high quality of care. When it comes to stethoscopes specifically, Littmann® has emerged as the undisputed leader in the field. Trusted by medical practitioners worldwide, 3M™ Littmann® stethoscopes offer cutting-edge technology, superior acoustics, and ergonomic designs that set their instruments apart from the rest.
The signature "L" of Littmann® stethoscopes is synonymous with excellence–without the "L", it's not a Littmann stethoscope. Continue reading below as we highlight the incredible features and technology found in Littmann stethoscopes, and discuss why so many in the medical field see this brand as the standard of quality in the industry.
Why Littmann® Stethoscopes?
The legacy of Littmann stethoscopes is consistent greatness with a rich history of industry-leading stethoscope innovation. At its core, Littmann makes quality stethoscopes that are reliable and long-lasting. You can trust every Littmann stethoscope to feature industry-leading innovations and engineering, advanced materials, and precise manufacturing that deliver consistent quality that cannot be found in other brands.
All Littmann stethoscopes are built according to strict process and quality control standards, resulting in tight consistency across each of their instruments. In other words, any Littmann® stethoscope you select will provide a consistently high level of performance in a clinical setting, though they are still moderately priced and affordable.
Not to mention, the comfort and user-friendly design of Littmann stethoscopes have helped to grow their favor with medical professionals who must utilize these instruments for many hours a day. Plus, Littmann offers range and versatility, meaning there is a specially-designed Littmann stethoscope for every specialty. There are even customization options to personalize the instrument to your liking.
The Littmann Difference
There are a number of tangible differences that you'll find between Littmann® stethoscopes and other brands. For instance, Littmann stethoscopes are more than four times louder, as shown in an internal 3M™ test to detect heart sounds heard through an adult diaphragm. This is like the audible difference between talking and whispering, which could critically impact a provider's ability to hear something significant in their patient, or not hear it at all.
Aside from being able to hear the difference of a Littmann stethoscope, you can feel the difference too. When you run your hands over the snap-tight ear tips, you'll notice the smooth feel that allows them to seal comfortably inside your ears. Even if you try to pull one of the ear tips off the tube, you'll see that they really do snap tight for safety and maximum acoustic performance. Without compromising on quality, Littmann stethoscopes feel light and comfortable when draped around your neck or carried in your pocket.
Simply put, Littmann stethoscopes are trustworthy instruments that medical professionals know they can rely on to be the best caregivers they can be.
"The durability and ergonomic designs offered by the brand ensure comfort during extended use, while their portability is well-suited for my active lifestyle," said Dr. Kevin Huffman, Doctor of osteopathic medicine, licensed fitness specialist, and CEO of On the Rocks Climbing Gym.
The Durability and Longevity of Littmann Stethoscopes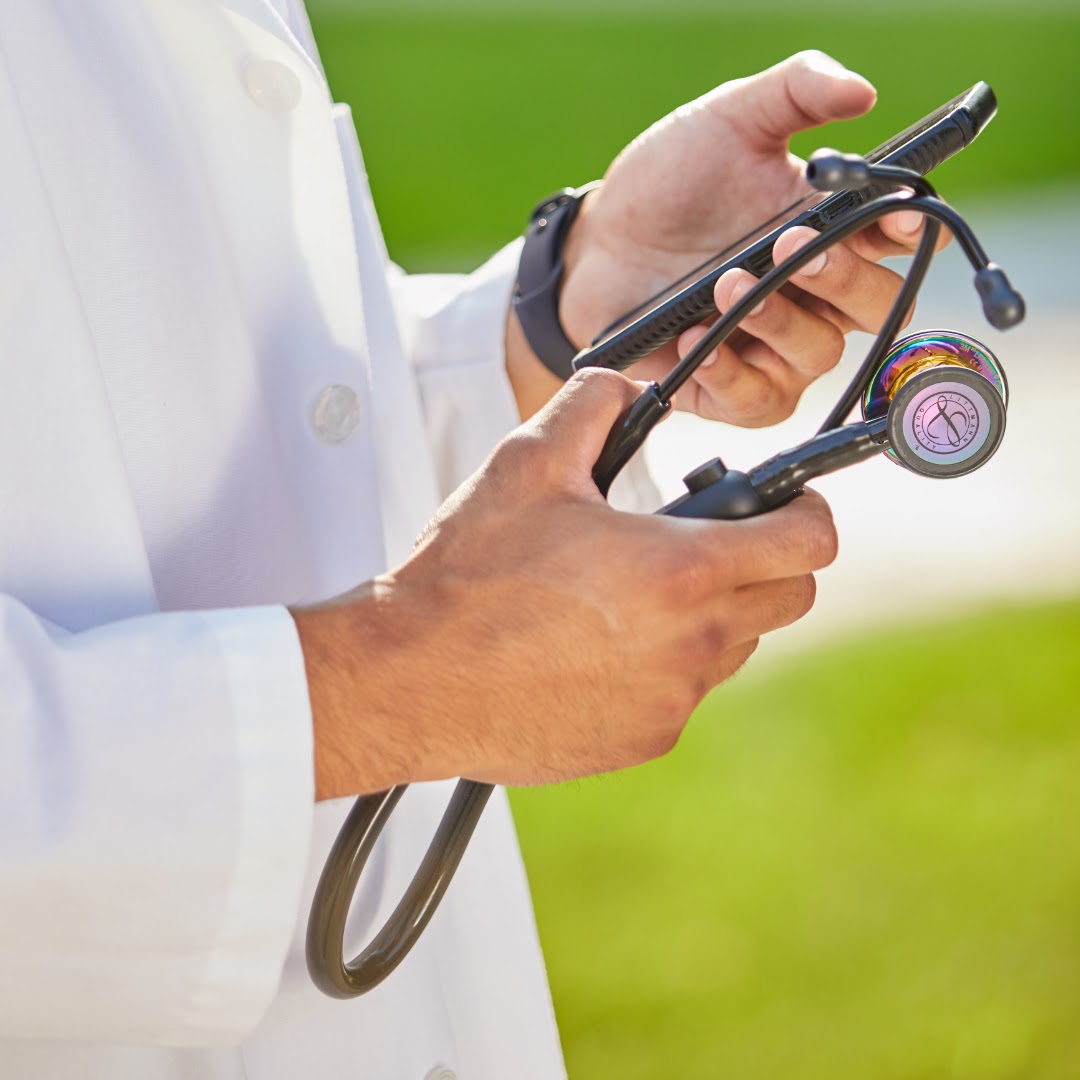 Another area where Littmann stethoscopes stand out from other brands is durability and longevity. The investment-worthy quality of Littmann stethoscopes means they easily outlast competitors and offer great value to practitioners.
With the proper care and maintenance, a Littmann stethoscope can last for years, though the actual lifespan of the instrument will depend on how frequently the stethoscope is used, how well it's cared for, and the specific model. Some Littmann owners have even reported using their stethoscopes for 15 or 20 years before needing to replace them.
Littmann stethoscopes come with a warranty, though they suggest replacing your stethoscope every five to seven years. But, before you have to replace the entire instrument, you may consider replacing the ear tips more frequently, cleaning the stethoscope regularly, and examining it often to look for signs of wear and tear that could impact performance.
Yiannis Panteli, nurse and blogger at Study In Nursing, speaks to the incredible features of Littmann stethoscopes, explaining that she has been a nurse for a variety of years, and tried a variety of stethoscopes.
"Personally, I've always been fond of the Littmann brand," shares Panteli. "Their sound quality, build, and durability have always been top-notch in my experience. The Littmann Classic III, for instance, is a reliable choice that I've used for both general and specialized patient care."
Staying at the Forefront of Stethoscope Technology
An important pillar of the Littmann brand is how they have stayed at the forefront of stethoscope innovation, particularly as it pertains to sound amplification. In fact, the first digital Littmann® stethoscope, the Model 4000, was introduced to the market more than two decades ago in September 2000 and offered several improvements over earlier models.
The stethoscope-maker has expertly integrated digital features into the classic Littmann design on its newer models like the 3M™ Littmann® CORE Digital Stethoscope. Advanced features like active noise cancellation, AI analysis, visualization, and multiple listening modes all contribute to the better diagnostic accuracy that Littmann stethoscopes provide.
Notably, the advanced tunable technology from 3M™ found in modern Littmann stethoscopes makes auscultation more efficient. This feature eliminates the need to remove, turn over, and reposition the chest piece in order to hear different frequencies. Instead, simply adjusting the pressure applied to the chest piece allows clinicians to isolate each frequency range and discern even the most subtle of sounds.
The chest pieces found in Littmann Stethoscopes are precisely designed to capture sounds effectively while still having an aesthetic appearance and offering versatile performance. For example, the chest pieces on the 3M™ Littmann® Classic III™ and 3M™ Littmann® Cardiology IV™ stethoscopes are double-sided and have tunable diaphragms, so you only need one stethoscope to auscultate patients of all ages and sizes.
"Littmann stethoscopes often incorporate innovative features like tunable diaphragms and noise-reducing technology, which enhance my ability to diagnose and monitor patients effectively," said Dr. Cameron Heinz, a health expert at Mobility Nest. "This brand has earned the trust of many healthcare professionals due to its durability and performance. In my experience, the Littmann brand aligns with the high standards I uphold as a medical practitioner, ensuring that I can provide the best care possible to my patients."
Recognized and Trusted Globally
Undoubtedly, Littmann has established a global reach and market dominance with medical professionals all around the world. The stethoscopes they have designed are used in hospital and clinical settings worldwide, where you'll find both the traditional bell and modern single-sided designs are commonly used.
Throughout the years, Littmann has been formally recognized for its industry-leading instruments and innovations with awards like the Innovation of the Year Award from Popular Science in 2009 for its Littmann® Model 3200 Stethoscope with Cardioscan™ Software. More recently, in May 2022, the 3M™ Littmann® CORE Digital Stethoscope received honorable mention accolades in the health category of the 2022 Fast Company World Changing Ideas global awards program.
Littmann's Contribution to Medical Education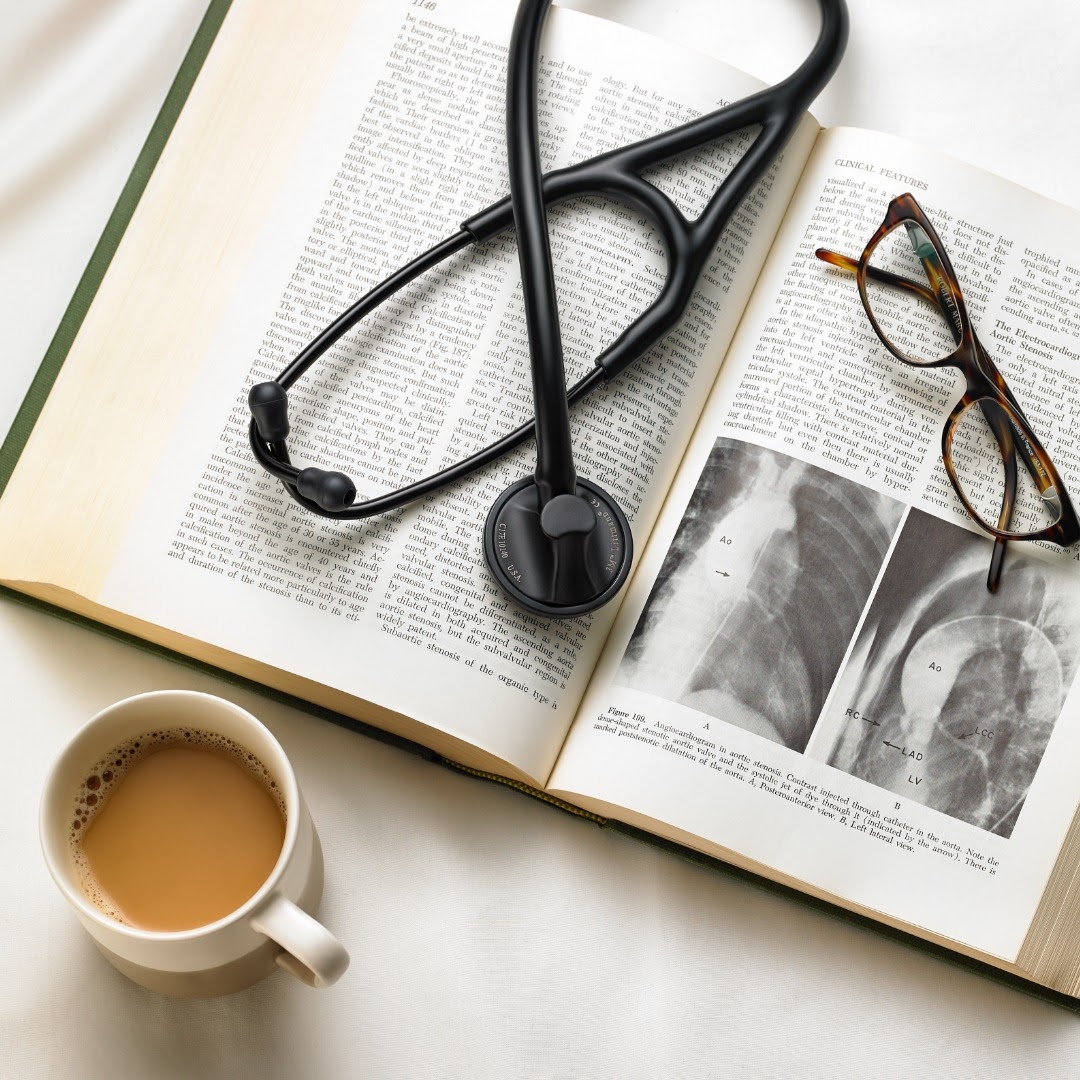 As the premier choice for stethoscopes, Littmann is committed to the future of the industry by offering support to medical education in a variety of ways. The company admires those who enter the medical field and dedicate their lives to patient care and wants to provide these individuals with the tools they need to succeed.
Both the students and educators can take advantage of the additional resources available from Littmann. For instance, the Littmann® Learning and Littmann® University Apps help students master auscultation from anywhere on their mobile devices.
Further, they have established partnerships with medical schools and institutions with the Littmann® School Sales Program to provide discounts on group sales of their stethoscopes. In the past, 3M™ partnered with the NIU School of Nursing to offer a scholarship program to a number of their students to receive a Littmann stethoscope.
Beyond the classroom, the Littmann® Community is a large group of medical professionals who are dedicated to the Littmann brand. Members of the community include doctors, nurses, vets, and students around the world who share the inspiring work they are doing with their 3M™ Littmann® Stethoscopes.
Littmann Stethoscopes Lead the Pack
One thing is for certain, Littmann stethoscopes have been elevating healthcare through trusted equipment for decades. As a consistent leader in stethoscope innovation, Littmann continues to push the envelope with new technologies and capabilities so providers can remain committed to quality patient care. Doctors, nurses, and clinicians of all kinds have put their trust in Littmann stethoscopes.
Jess Hartsock, RN BSN, founder and writer at Transitionsofmotherhood.com, expressed that Littmann is the only brand she will buy.
"I love Littmann stethoscopes," she said. "I have tried many other brands, testing out fellow co-workers, but nothing compares in my opinion."
Whether you're a seasoned physician, a dedicated nurse, or an aspiring medical student, Littmann has a stethoscope tailored to your needs. Elevate your diagnostic capabilities and enhance your patient care by making Littmann your trusted partner in healthcare. Browse 3M™ Littmann® stethoscopes at Stethoscope.com today.