Posted by Stethoscope.com on Nov 21st 2018
Breaking News: 3M Littmann has released new color combinations for the Classic III Monitoring Stethoscope and Cardiology IV Diagnostic Stethoscope. These new editions are the first feature stems with colors that contrast from those of the bells. All models have the highest degree of finishing and stand out against a white coat or scrubs like never before. They will surely soon be the stethoscope of choice to bring a pop of color into any day!
A complete list of the new models can be seen below in the Stethoscope.com comparison chart.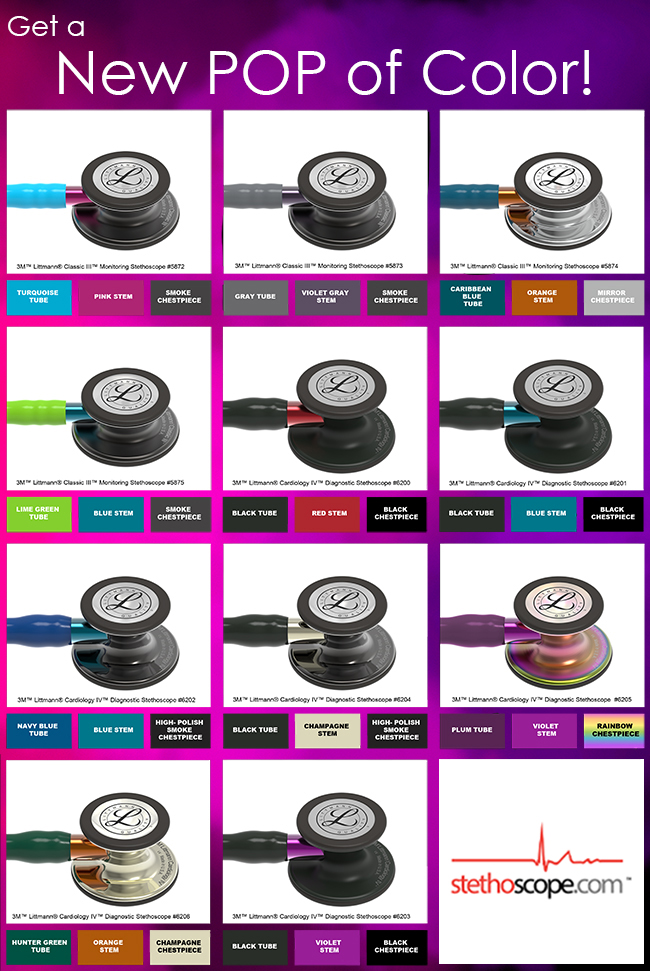 Littmann Classic III Monitoring Stethoscope
Littmann Cardiology IV Diagnostic Stethoscope