The New Year is fast approaching, which means New Year's celebrations are about to be in full effect. Though festive balloons and signs might be an obvious way to express excitement about New Year's, doctors and nurses have another special way: through their stethoscopes!
Perhaps you've never considered the fact that your stethoscope could be a means for self-expression. However, thanks to our Brilliant Finishes collection, you can do just that while providing your patients with the excellent care and attention they can expect from your practice.
Let's explore some of our favorite options for stethoscope finishes that will create some festive flair in your office this New Year's.
Champagne Finish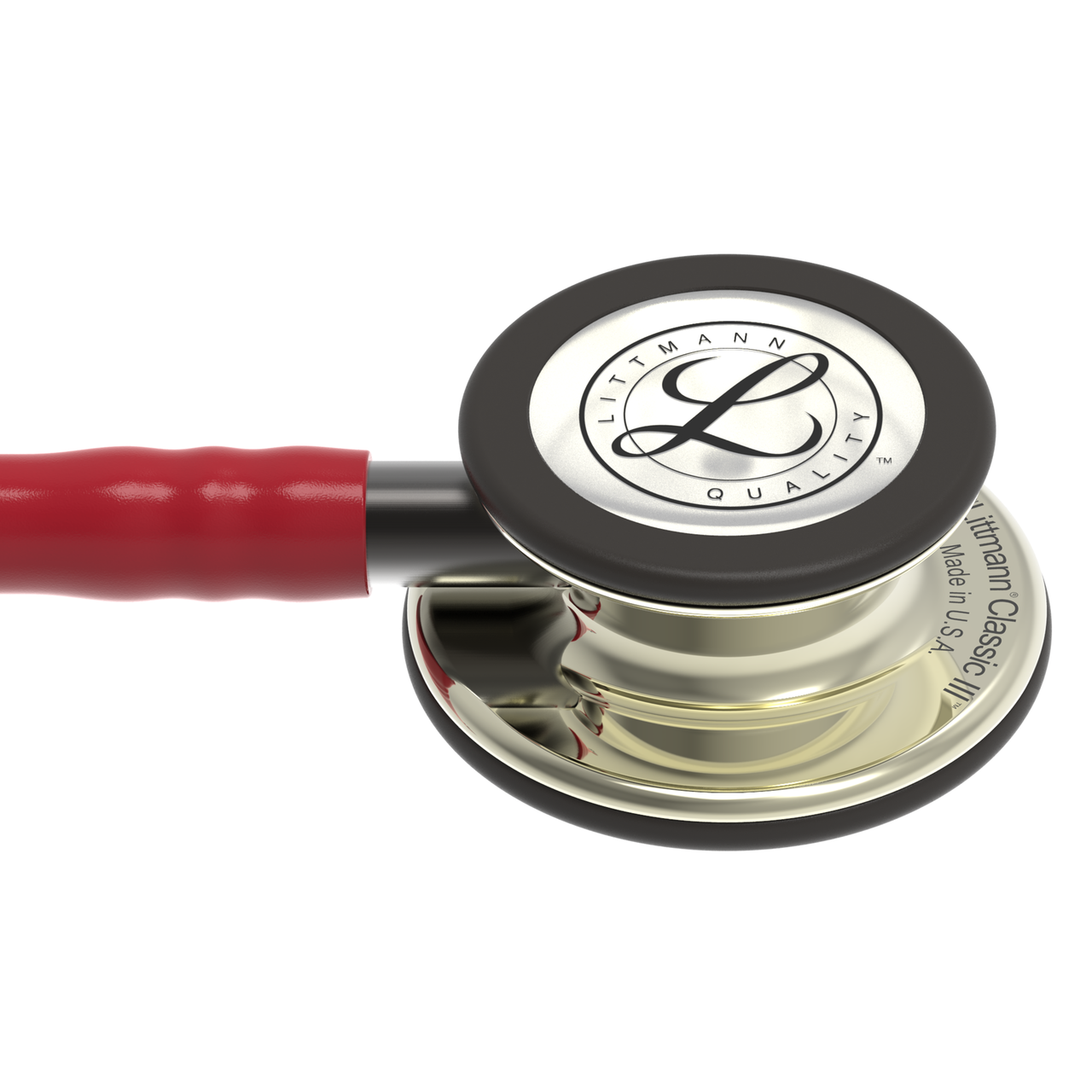 Nothing is more appropriate for the New Year's season than a delicate champagne-colored finish on your stethoscope, reminiscent of the bubbly beverage that so many enjoy during this time of year.
With same-day engraving options available, as well as 6 bright limited edition colors to choose from for your anodized stem, it's easy to make this festive stethoscope feel like it's completely unique to you.
Plus, these stethoscopes make a great gift for that doctor or nurse in your life who celebrates Christmas or even has a birthday around the holiday season.
Rainbow Finish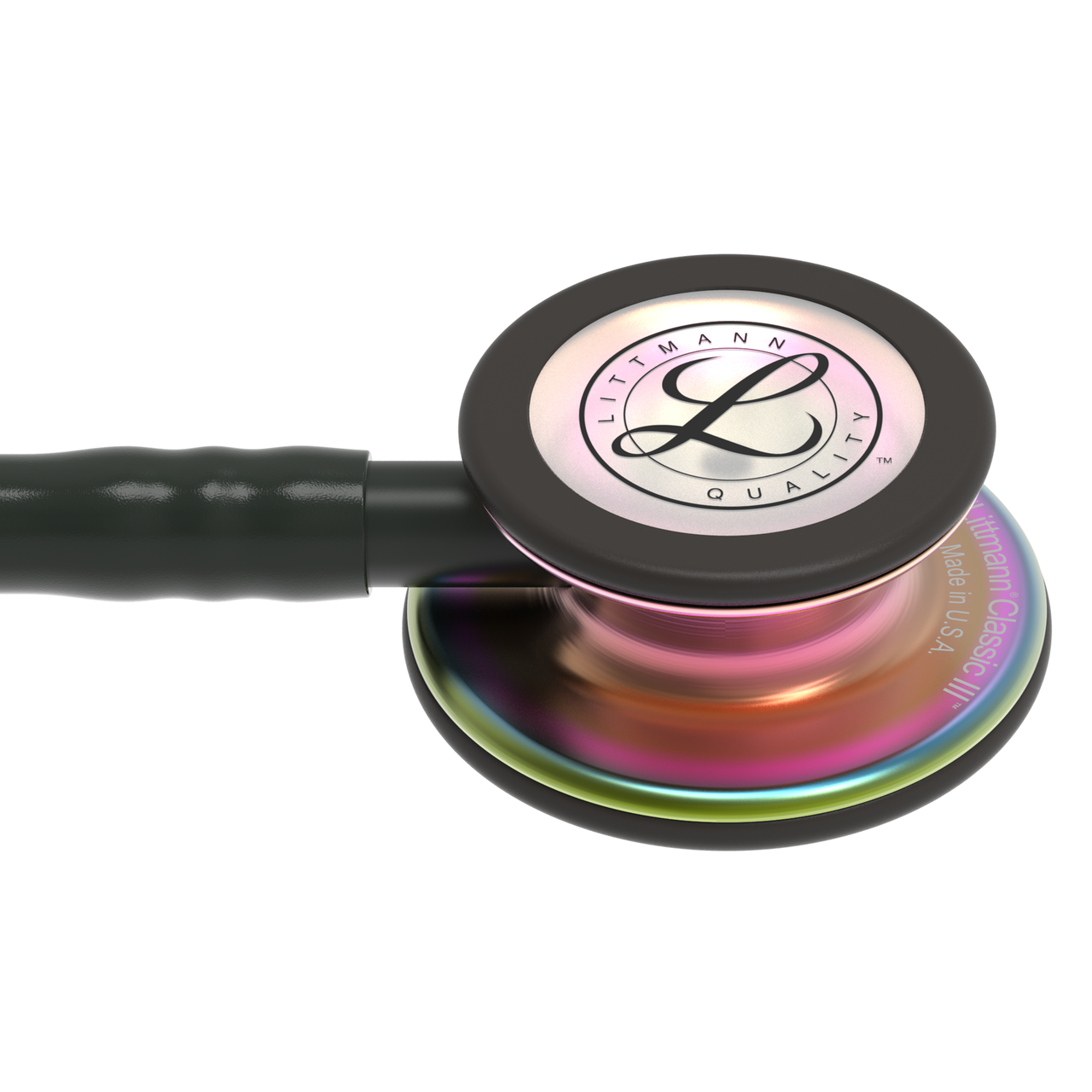 Our rainbow finish is just as fun and festive as it sounds with a subtle, effervescent quality that allows doctors and nurses to include a tasteful pop of color in their hospital whites or scrubs. The various colors available for anodized stems can allow you to fully customize your rainbow-finished stethoscope to your preferences.
All of our stethoscopes are completely free of latex and do not contain any phthalate plasticizers. Plus, each product offered by Stethoscope.com is paired with a 7-year warranty, which includes free repairs on any material or manufacturing defects during this period.
Mirror Finish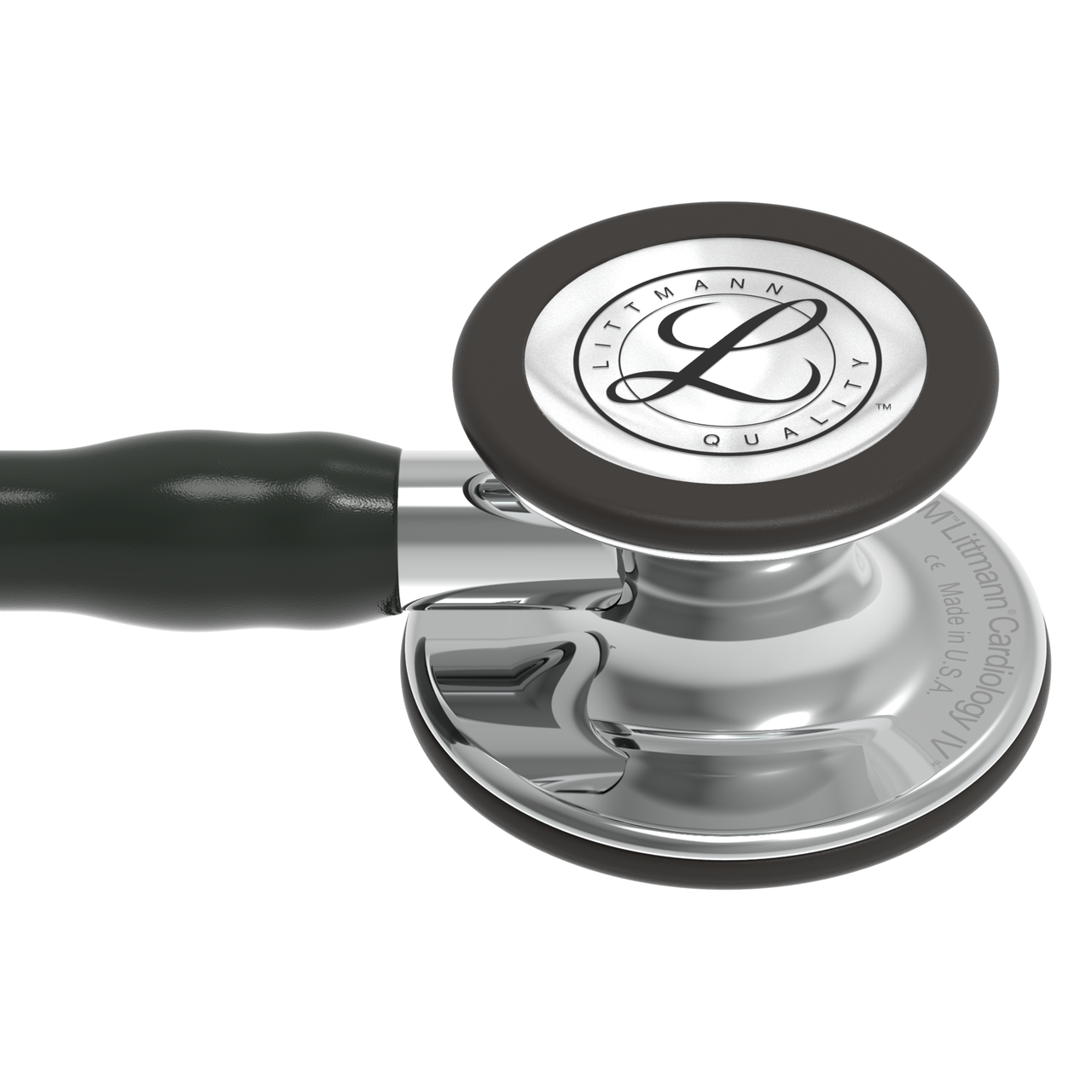 Perhaps you're looking for a stethoscope finish that works great for the New Year's season but is also classic enough to be used confidently all year round. In that case, our mirror finish is a great option. The high polished silver will catch eyes and look extremely professional paired with anything from scrubs to hospital whites to a suit and tie.
Our stethoscopes are specially designed with next-generation tubing that ensures a much longer life than the stethoscopes of the past. This is due to increased resistance to sterilizing alcohol and skin oils, which can erode stethoscope parts over time.
Plus, our high-quality steel is completely repellant to stains and anything else that could tarnish its shiny appearance.
Smoke Finish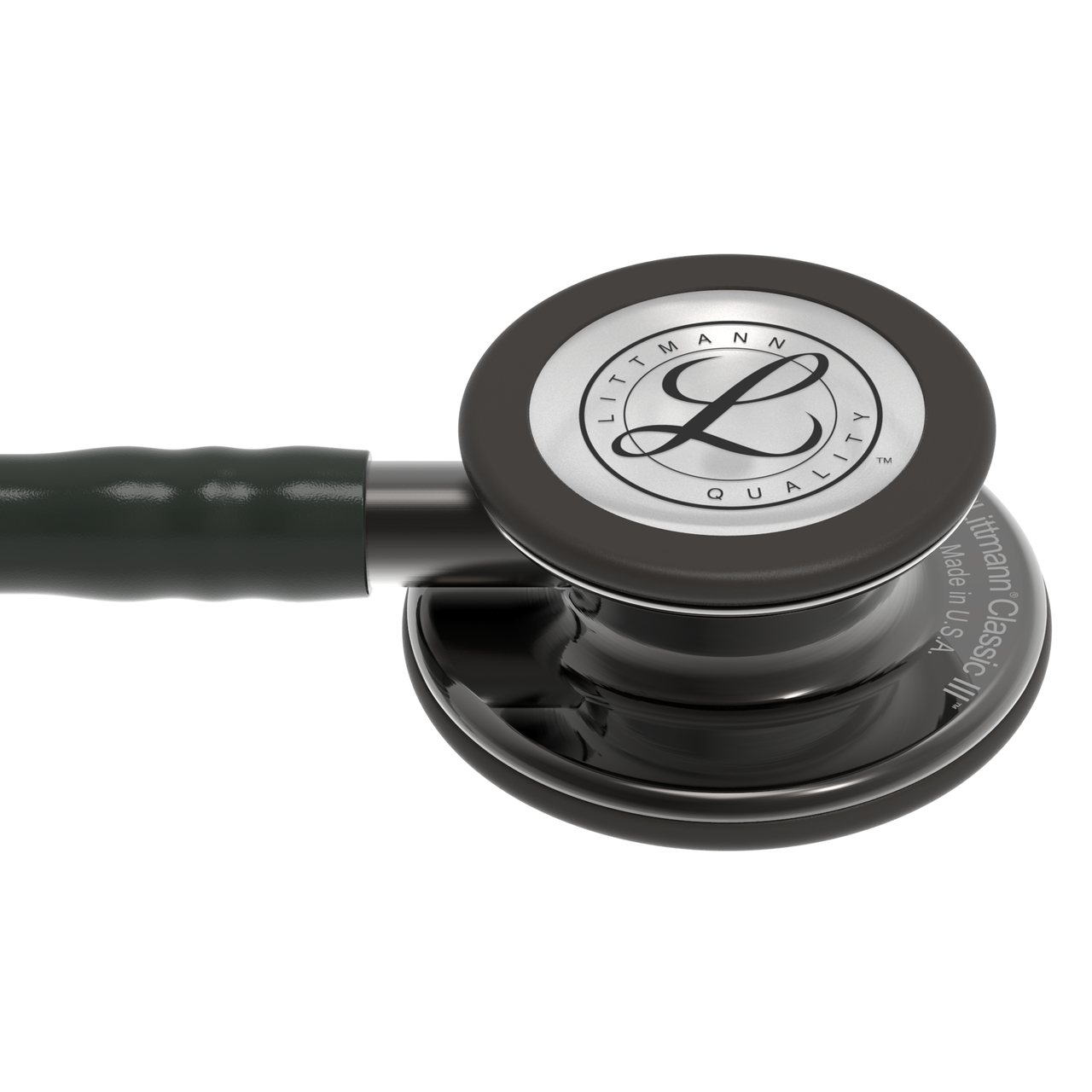 You can't go wrong with a classic black stethoscope finish for New Year's. With the ability to customize tubing colors to your exact specifications, you can make sure that your new stethoscope will look snazzy all year long.
Each stethoscope is made with a two-sided chestpiece, allowing physicians to easily treat both adult and pediatric patients comfortably. Plus, the pediatric side features a non-chill rim to keep your younger patients cozy and comfortable.