Back-to-school season is right around the corner, which means many first-year medical students are eagerly preparing to immerse themselves in the world of medicine and healing. If you're looking for the perfect gift to celebrate these future healthcare heroes as they head off to their first year of school, consider getting them something all medical students need–a dependable and high-quality stethoscope.
At Stethoscope.com, you can find all the best brands of stethoscopes to gift to new med students as they head off to class this fall. Each stethoscope line we offer is thoughtfully designed with the utmost precision and functionality. Your gift will not only be cherished but become an indispensable tool as they continue throughout their careers.
Join us as we explore some of the exceptional stethoscope lines you can find on our website that can make the perfect gift for any aspiring healthcare professional.
3M™ Littmann® CORE Digital Bundle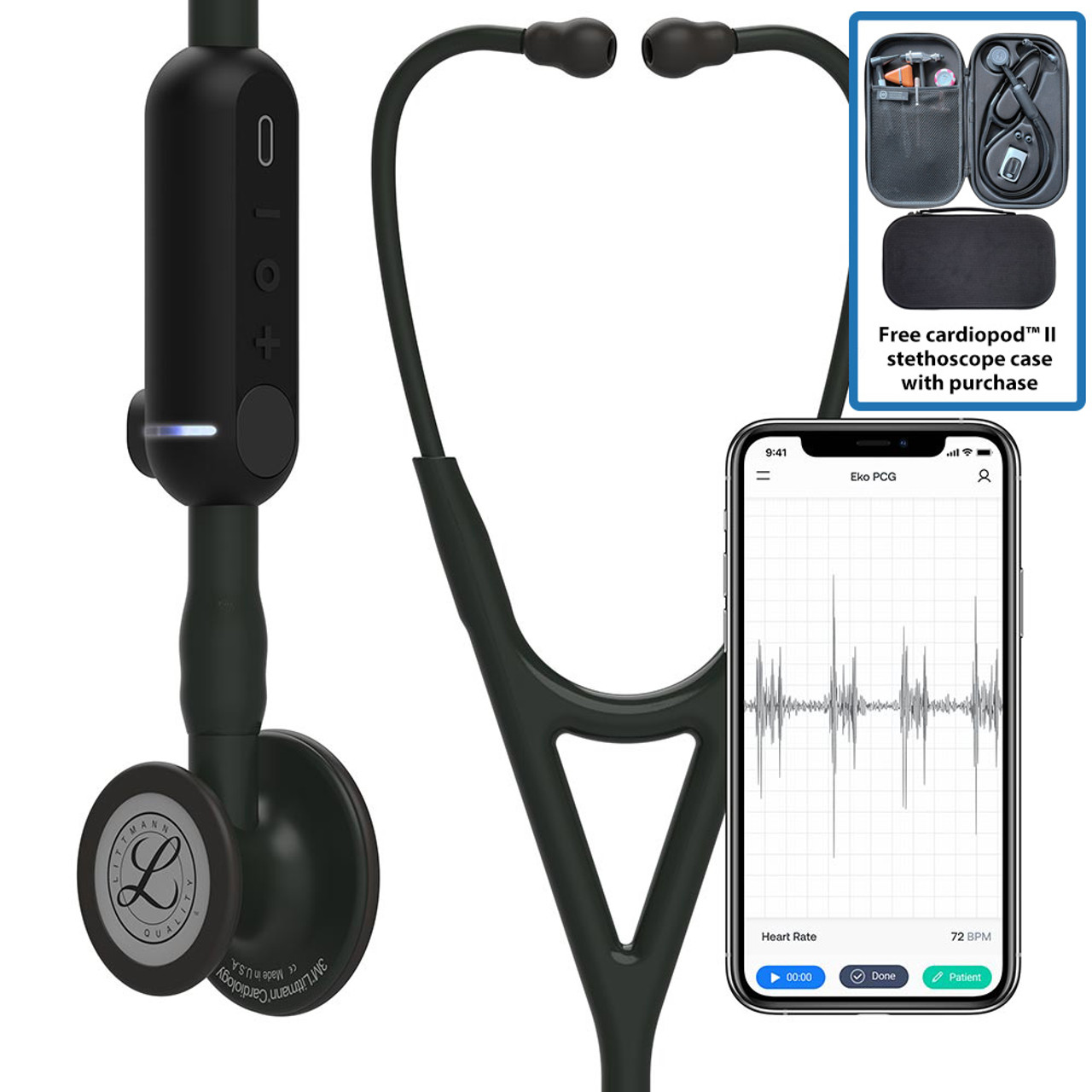 The 3M™ Littmann® CORE Digital Stethoscope bundle is a fantastic gift for any first-year medical student. You can equip them with the latest stethoscope technology from 3M™, including a state-of-the-art Littmann® CORE Digital stethoscope and a free Pod Technical cardiopod™ II black included with purchase. Available in four different color options, you can easily select the perfect model for your loved one.
This is considered by many to be the most advanced stethoscope made to date, with 40x amplification, active noise cancellation, in-app sound wave visualization, and countless other features for accurate diagnoses. Each of these capabilities aids in student learning, allowing them to listen to patients with comfort and precision.
Additional features include the ability to toggle between analog and amplified listening modes to meet the student's preferences. This model also comes with tunable diaphragm technology from 3M™, which allows users to hear different frequency sounds by adjusting the pressure on the chest piece. The soft ear tips provide optimal comfort and crisp sounds, which is necessary for extended periods of use.
New ADC Stethoscopes
ADC has just come out with some new fun and playful tubing styles for the 603 series, their most popular acoustic scope. These new styles are perfect for incoming med students, balancing rugged durability with outstanding acoustic performance and a one-of-a-kind appearance. Plus, this model has a lifetime warranty, which means it will be a long-lasting tool that the students can use throughout their med-school tenure. The 603 series is widely utilized due to its extra large bell for an unsurpassed low-frequency response and its ultra-sensitive diaphragm for better amplification and crisper high-frequency response. Both of these features are very helpful to students as they're just learning how to use a stethoscope and what to listen for.
Plus, the 603 series' clinical headset boasts a reinforcing yoke molded into the flexible 22" PVC tubing in addition to a stainless steel binaural fixed at a 15-degree angle for greater comfort. Further, the Adsoft™ threaded PVC ear tips provide excellent wearing comfort and acoustic seal for students while they're spending long days in the lab.
Here are some highlights of the new ADC tubing styles that you can choose from as a possible gift.
Animal Print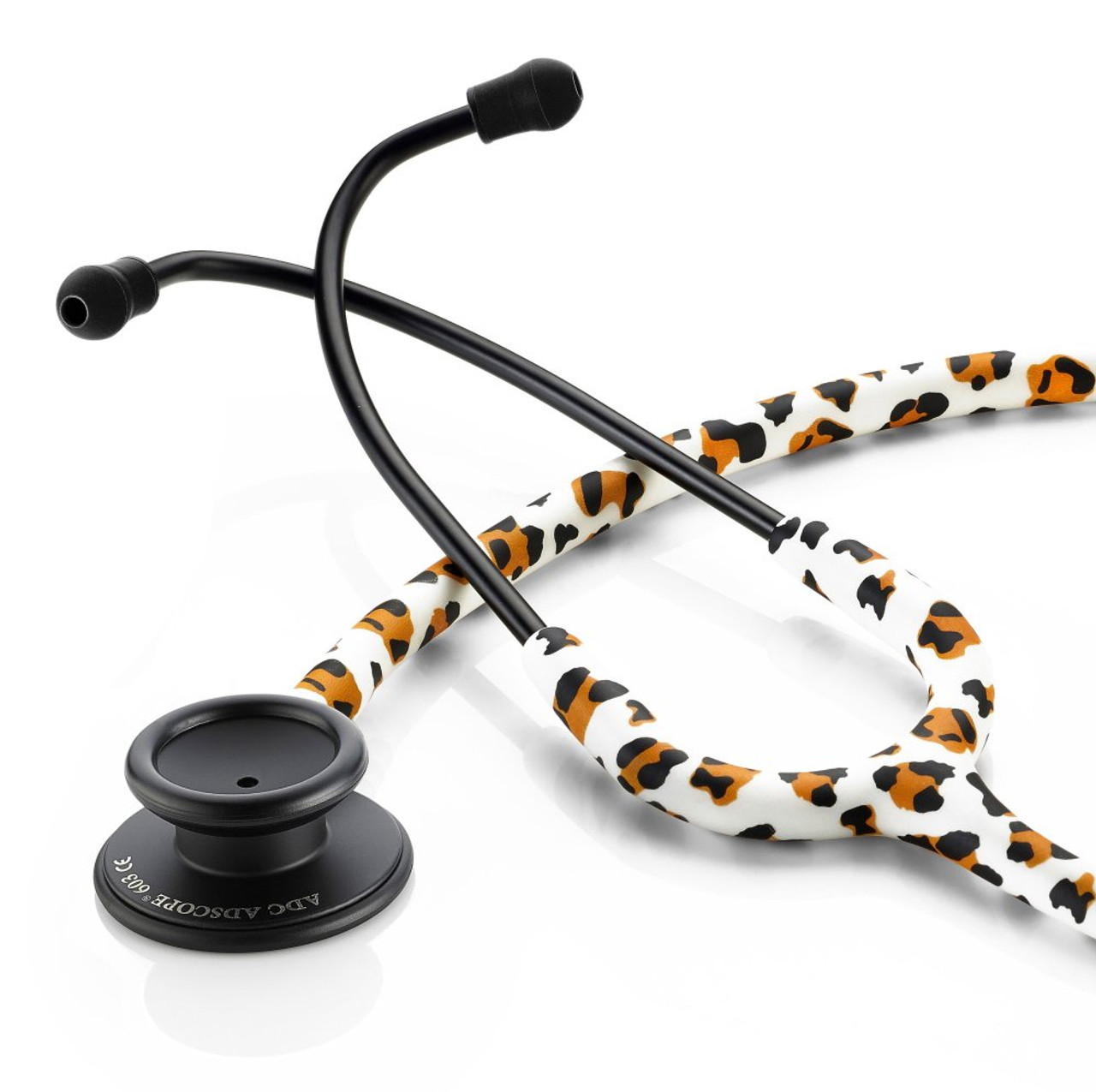 The new youthful and vibrant tubing styles from ADC include exciting animal prints like Leopard and Zebra for students who love the spirit of adventure that these patterns provide.
Marbled Pattern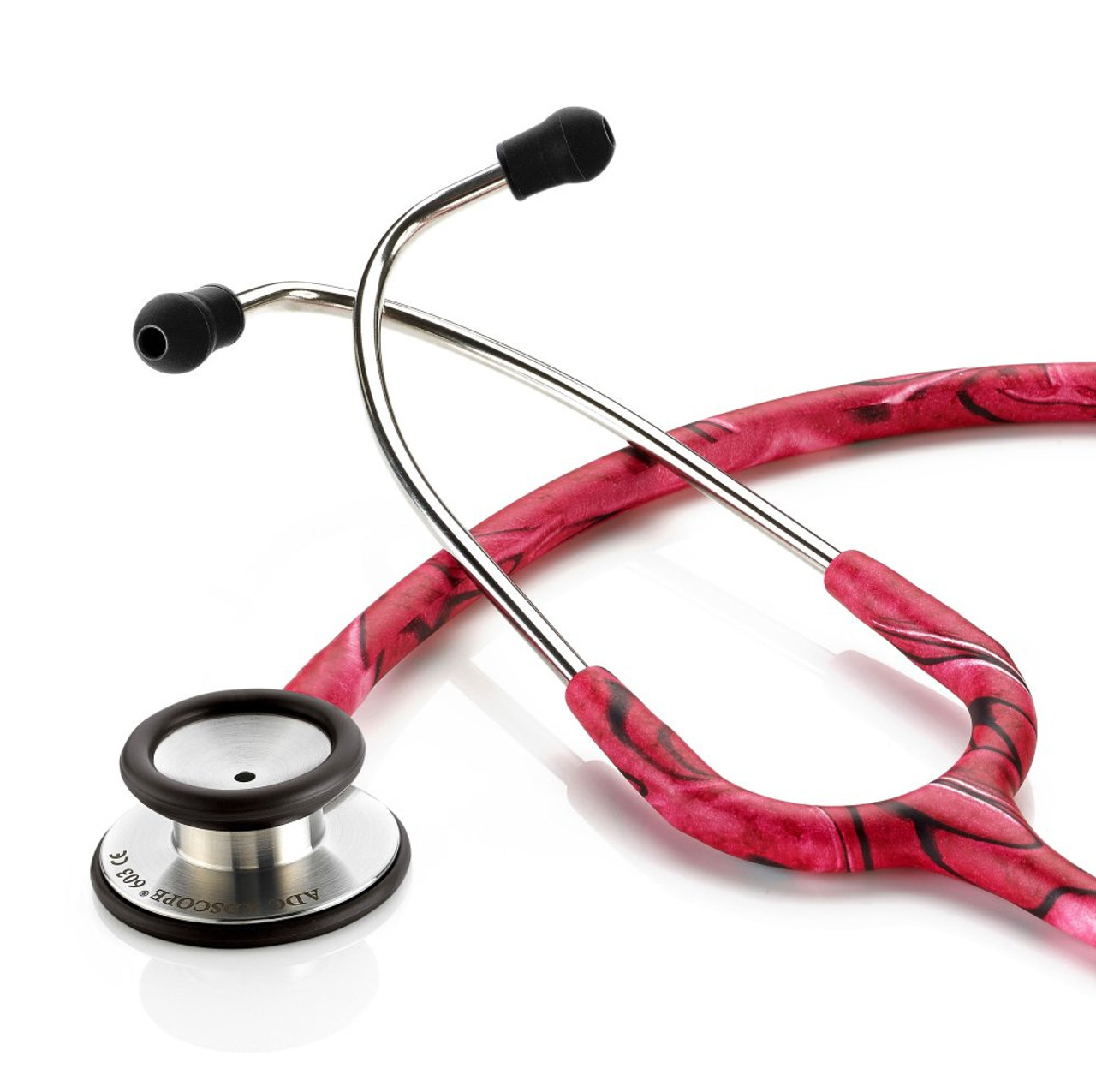 For a more understated yet still colorful style, check out the ADC 603 series with a marbled tubing pattern like Midnight Rose, shown above, or Woodland for a more rustic and masculine feel.
Playful Icons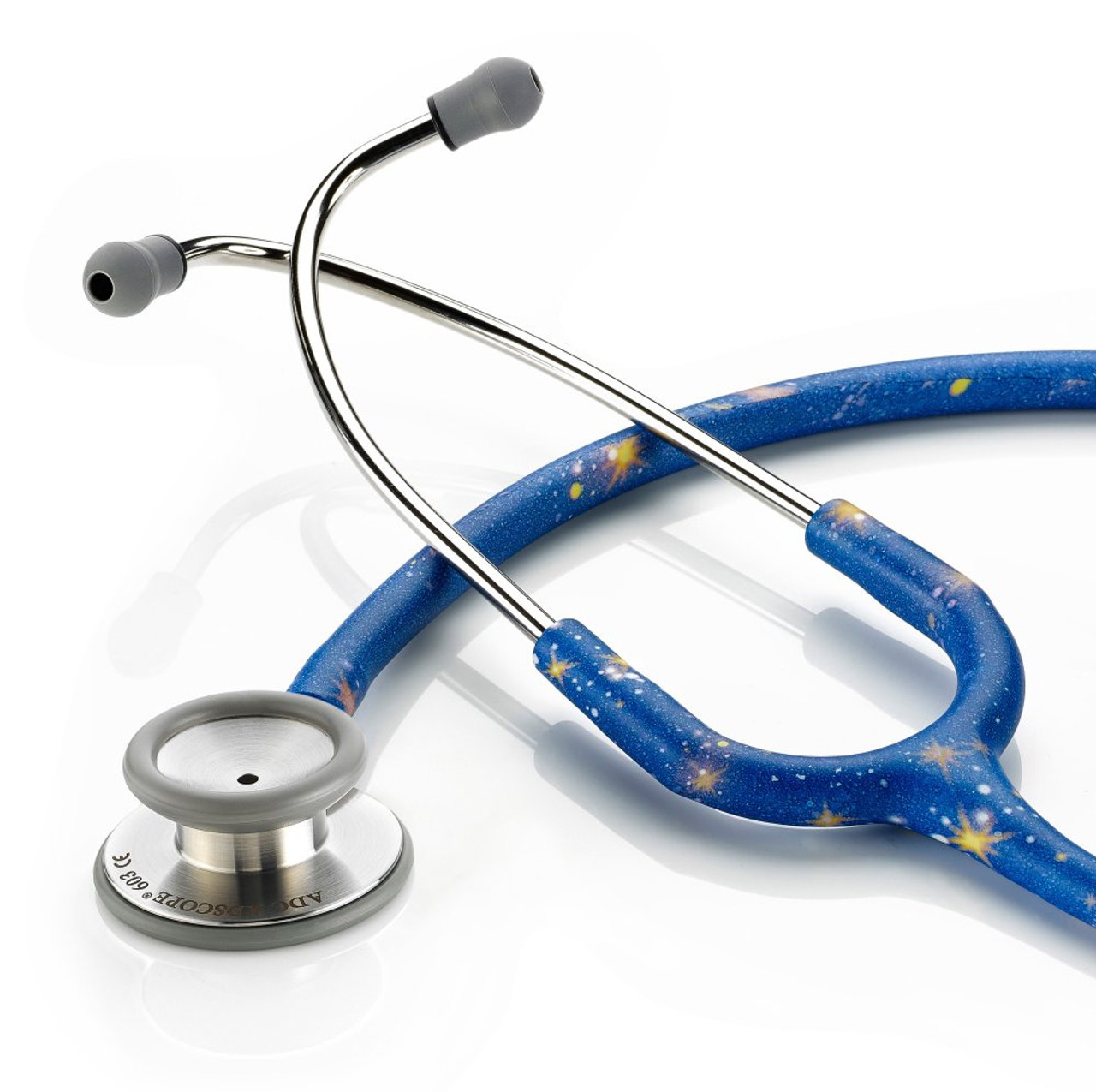 The new ADC tubing styles also include a range of options with fun and playful icons like smiley faces with the Happiness model, bubbles in the Serenity model, or an intergalactic pattern with the Starry Night model.
Sleek Metallic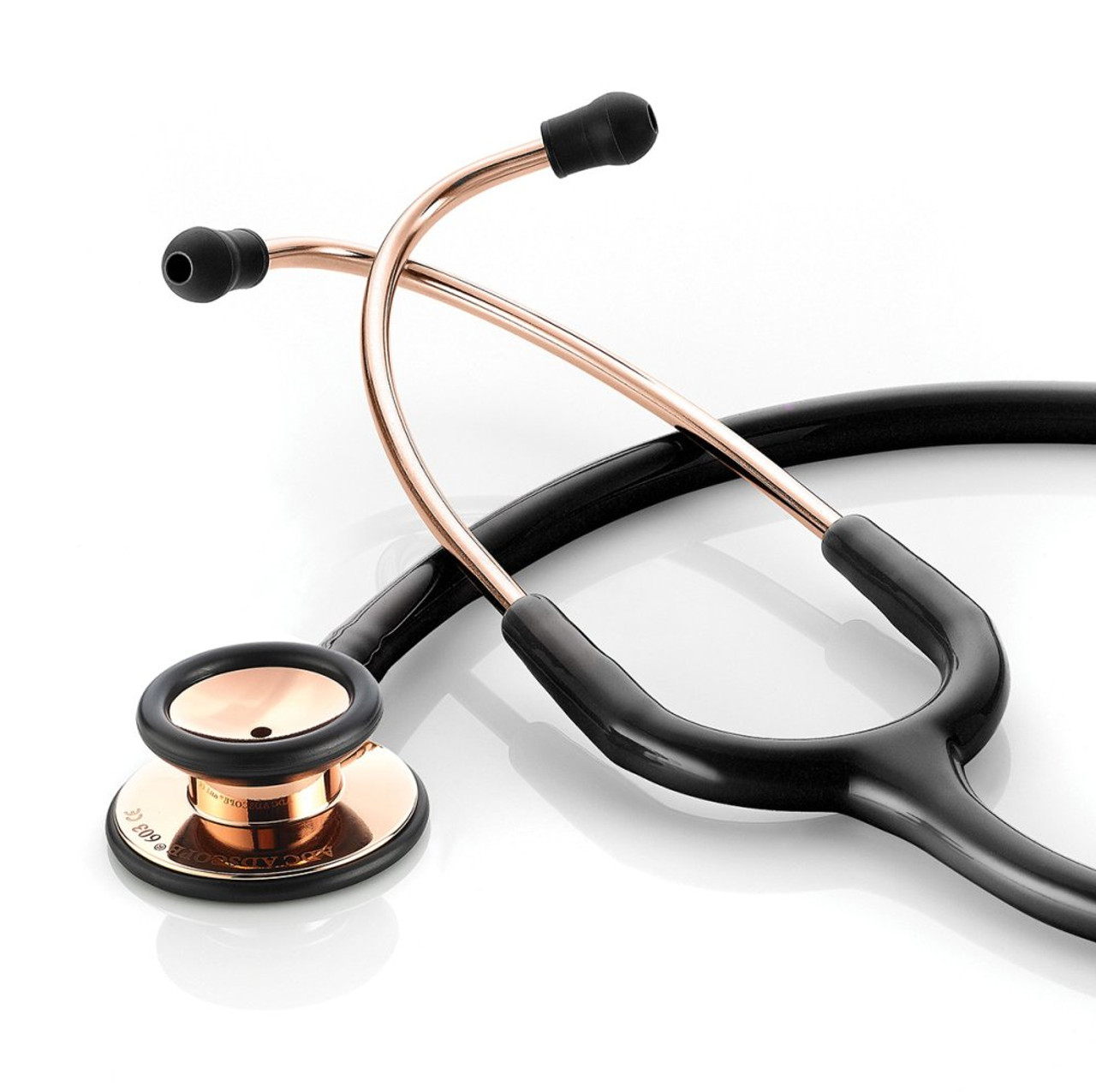 For a more sleek and sophisticated feel, you can go for ADC's new metallic-style 603 series like the Rose Gold/Black model, shown here, or the Rose Gold/White model.